Publications, Reviews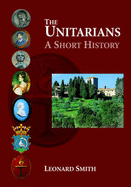 The Unitarians: A Short History
Leonard Smith
pp. 208, Paperback,
Coloured Cover,
50 illustrations,
ISBN 978-0-9816402-0-4.
A new book commemorating the 450th anniversary of the death of Michael Servetus is now available. Download the order form, Download the Press Release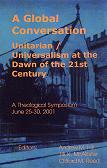 A Global Conversation:
Proceedings of the ICUU Theological Symposium 2001 in England. Theme Unitarian Universalism at the Dawn of the 21st Century.
Available from Rev. Jill McAllister: program@icuu.info
Credo International: by Don McEvoy
60 short (auto)biographies of famous Unitarians and Universalists from around the world.
Email Don McEvoy: donmitzimac@aol.com
One and Universal:
Prayers and meditations from ICUU member groups around the world, edited by John Midgley
Available from UUA Bookstore
25 Beacon St.
Boston, MA 02108
$12 USD
Maglipay Universalist by Fredric John Muir:
a comprehensive readable history of the UU church of the Philippines. Available
Rakovia by Phillip Hewett
Racow in Poland was a center for Socinianism and the home of a printing press that created the Racovian catechism. In this work Phillip Hewett details the development and destruction of the community.
2005, Blackstone Editions
Available from UUA Bookstore
25 Beacon St.
Boston, MA 02108
$15 USD
Also available at Amazon.com
Please feel free to submit suggestions for this page with brief reviews. Email the Webmaster.